Classic ASP UK Hosting with ASPHostDirectory.com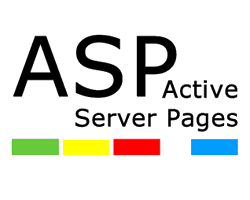 Active Server Pages (ASP) Classic is Microsoft's technology for building interactive web pages, using techniques similar to HTML authoring. It has been described as "the tool that will allow you to build an almost infinite number of web pages with only a few files". It is intended to be usable by relative beginners, but has the potential to be used for advanced developments by professionals.
Classic ASP pages have the extension .asp instead of .htm, when a page with the extension .asp is requested by a browser the web server knows to interpret any ASP contained within the web page before sending the HTML produced to the browser. This way all the ASP is run on the web server and no ASP will ever be passed to the web browser.
FREE Installations of ASP.NET Hosting
Sign up for our Classic ASP UK Hosting with no risk to try our excellent service start from £2.99/month!
ASPHostDirectory.com offers cheap Classic
ASP Hosting
to all our new and existing UK customers. You can try our services before buy it. Get
FREE 7 days Trial Hosting
with us. There's no obligation to buy — you can upgrade to a more robust account or cancel at any time. No risk anymore, why wait longer?
Reasons to trust your ASP.NET Classic website to us
Easy Site Administration

With our powerful control panel, you can always administer most of your site features easily without even needing to contact for our Support Team. Additionally, you can also install more than 100 FREE applications directly via our Control Panel in 1 minute!