TWiki UK Hosting with ASPHostDirectory.com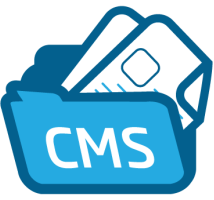 TWiki® is a flexible, powerful, and easy to use enterprise wiki, enterprise collaboration platform, and web application platform. It is a Structured Wiki, typically used to run a project development space, a document management system, a knowledge base, or any other groupware tool, on an intranet, extranet or the Internet. Users without programming skills can create web applications.
Developers can extend the functionality of TWiki with Plugins. TWiki fosters information flow within an organization, lets distributed teams work together seamlessly and productively, and eliminates the one-webmaster syndrome of outdated intranet content. TWiki has been downloaded over 700,000 times and is used daily by millions of people in over 100 countries. Some larger deployments have over one million pages and over 10,000 users. TWiki is developed by an active opensource community on twiki.org.
FREE Installations of TWiki Hosting
Sign up for our UK TWiki Hosting with no risk to try our excellent service start from £2.99/month!
ASPHostDirectory.com offers cheap
TWiki Hosting
to all our new and existing UK customers. You can try our services before buy it. Get
FREE 7 days Trial Hosting
with us. There's no obligation to buy — you can upgrade to a more robust account or cancel at any time. No risk anymore, why wait longer?
Reasons to trust your TWiki Web Hosting to us
Easy Site Administration

With our powerful control panel, you can always administer most of your site features easily without even needing to contact for our Support Team. Additionally, you can also install more than 100 FREE applications directly via our Control Panel in 1 minute!