IIS 7.5 UK Hosting with ASPHostDirectory.com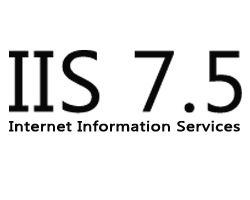 IIS 7.5 was included in Windows 7 (but it must be turned on in the side panel of Programs and Features) and Windows Server 2008 R2. IIS 7.5 improved WebDAV and FTP modules as well as command-line administration in PowerShell. It also introduced TLS 1.1 and TLS 1.2 support and the Best Practices Analyzer tool and process isolation for application pools.
ASPHostDirectory.com is one of the first ASP.NET Hosting providers to offer IIS7.5 Hosting on our most advanced Windows 2008 hosting platform. ASPHostDirectory.com takes advantage of features in Windows 2008 and IIS 7.5 and we configure our server platform for increased security & reliability. We host each web hosting account in its own isolated application pool. That means if a customer uploads a bad script, it will only crash their one site instead of all the sites in the same application pool.
FREE Installations of IIS 7.5 Hosting
Sign up for our UK IIS 7.5 Hosting with no risk to try our excellent service start from £2.99/month!
ASPHostDirectory.com offers cheap
IIS 7.5 Hosting
to all our new and existing UK customers. You can try our services before buy it. Get
FREE 7 days Trial Hosting
with us. There's no obligation to buy — you can upgrade to a more robust account or cancel at any time. No risk anymore, why wait longer?
Reasons to trust your IIS 7.5 Web Hosting to us
Easy Site Administration

With our powerful control panel, you can always administer most of your site features easily without even needing to contact for our Support Team. Additionally, you can also install more than 100 FREE applications directly via our Control Panel in 1 minute!