BlogEngine.NET 3.3.5.0 UK Hosting with ASPHostDirectory.com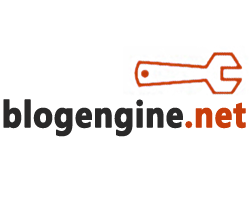 BlogEngine.NET is easily customizable. They have many downloadable themes, widgets, and extensions or you can make your own with some basic .NET skills. With BlogEngine.NET, it is easy to make your blog look and function exactly how you would like. The new release of BlogEngine.NET 3.3.5.0 delivers several new features and improvements such as: user experience, code refactoring, SEO improvements, bug fixes and more.
ASPHostDirectory.com is the only solution that helps everyone from professional developers to large enterprises success in BlogEngine.NET 3.3.5.0 application lifecycle management. ASPHostDirectory.com's open cloud platform delivers scalability, security, and high performance for your BlogEngine.NET 3.3.5.0 sites.
FREE Installations of BlogEngine.NET 3.3.5.0 Hosting
Sign up for our UK BlogEngine.NET 3.3.5.0 Hosting with no risk to try our excellent service start from £2.99/month!
ASPHostDirectory.com offers cheap
BlogEngine.NET 3.3.5.0 Hosting
to all our new and existing UK customers. You can try our services before buy it. Get
FREE 7 days Trial Hosting
with us. There's no obligation to buy — you can upgrade to a more robust account or cancel at any time. No risk anymore, why wait longer?
Reasons to trust your BlogEngine.NET 3.3.5.0 Web Hosting to us
Easy Site Administration

With our powerful control panel, you can always administer most of your site features easily without even needing to contact for our Support Team. Additionally, you can also install more than 100 FREE applications directly via our Control Panel in 1 minute!