Silverlight 4 UK Hosting with ASPHostDirectory.com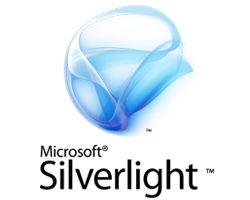 Silverlight 4 delivers a full suite of powerful capabilities to business application developers, bringing the best-of-breed .NET platform to browser-based experiences. Silverlight provides an ideal platform for developing and deploying modern business applications for both customer facing and staff-facing applications
Comprehensive printing support enabling hardcopy reports and documents as well as a virtual print view, independent of screen content. A full set of forms controls with over 60 customizable, styleable components. New controls include RichTextbox with hyperlinks, images and editing and Masked textbox for complex field validation.
FREE Installations of Silverlight 4 Web Hosting
Sign up for our Silverlight 4 Web Hosting with no risk to try our excellent service start from £2.99/month!
ASPHostDirectory.com offers cheap
Silverlight 4 Web Hosting
to all our new and existing UK customers. You can try our services before buy it. Get
FREE 7 days Trial Hosting
with us. There's no obligation to buy — you can upgrade to a more robust account or cancel at any time. No risk anymore, why wait longer?
Reasons to trust your Silverlight 4 website to us
Easy Site Administration

With our powerful control panel, you can always administer most of your site features easily without even needing to contact for our Support Team. Additionally, you can also install more than 100 FREE applications directly via our Control Panel in 1 minute!