ASP.NET Core MVC 2.2 UK Hosting with ASPHostDirectory.com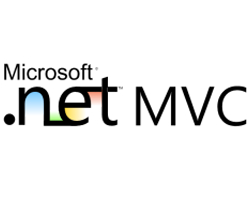 ASP.NET Core MVC 2.2 is a rich framework for building web apps and APIs using the Model-View-Controller design pattern. The ASP.NET Core MVC 2.2 framework is a lightweight, open source, highly testable presentation framework optimized for use with ASP.NET Core. ASP.NET Core MVC 2.2 provides a patterns-based way to build dynamic websites that enables a clean separation of concerns. It gives you full control over markup, supports TDD-friendly development and uses the latest web standards.
&nbsp
While there is a lot of feature compatibility with older versions, it does not have what you would call code compatibility meaning that you can't just run your old ASP.NET code in ASP.NET Core without a fair bit of change.
FREE Installations of ASP.NET Core MVC 2.2 Hosting
Sign up for our ASP.NET Core MVC 2.2 UK Hosting with no risk to try our excellent service start from £2.99/month!
ASPHostDirectory.com offers cheap
ASP.NET ASP.NET Core MVC 2.2 Hosting
to all our new and existing UK customers. You can try our services before buy it. Get
FREE 7 days Trial Hosting
with us. There's no obligation to buy — you can upgrade to a more robust account or cancel at any time. No risk anymore, why wait longer?
Reasons to trust your ASP.NET Core MVC 2.2 Web Hosting Performance on our Hosting Environment
Easy Site Administration

With our powerful control panel, you can always administer most of your site features easily without even needing to contact for our Support Team. Additionally, you can also install more than 100 FREE applications directly via our Control Panel in 1 minute!