TYPO3 UK Hosting with ASPHostDirectory.com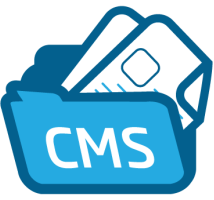 TYPO3 CMS is the leading Enterprise Open Source CMS. Open Source means TYPO3 CMS is published under public license, so you don't have to pay a fee for using it. On the other hand, everyone can contribute to TYPO3 CMS, which is how it lives and thrives. Remember that TYPO3 CMS is GPL software and at the same moment you extend TYPO3 CMS your extensions are legally covered by the GPL.
This does not force you to share your extension, but it should inspire you to do so and legally you cannot prevent anyone who gets hold of your extension code from using it and further develop it. The TYPO3 CMS Extension API is designed to make the sharing of your work and the use of others' work easy - Remember TYPO3 CMS is Open Source Software and they rely on everyone in the community to develop it further.
FREE Installations of TYPO3 Hosting
Sign up for our UK TYPO3 Hosting with no risk to try our excellent service start from £2.99/month!
ASPHostDirectory.com offers cheap
TYPO3 Hosting
to all our new and existing UK customers. You can try our services before buy it. Get
FREE 7 days Trial Hosting
with us. There's no obligation to buy — you can upgrade to a more robust account or cancel at any time. No risk anymore, why wait longer?
Reasons to trust your TYPO3 Web Hosting to us
Easy Site Administration

With our powerful control panel, you can always administer most of your site features easily without even needing to contact for our Support Team. Additionally, you can also install more than 100 FREE applications directly via our Control Panel in 1 minute!