Angular 6 UK Hosting with ASPHostDirectory.com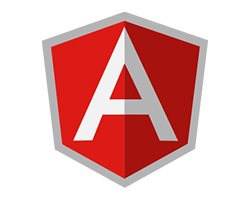 Angular 6 is a structural framework for dynamic web apps. It lets you use HTML as your template language and lets you extend HTML's syntax to express your application's components clearly and succinctly. Angular 6's data binding and dependency injection eliminate much of the code you would otherwise have to write. And it all happens within the browser, making it an ideal partner with any server technology.
Angular 6 is what HTML would have been, had it been designed for applications. HTML is a great declarative language for static documents. It attempts to minimize the impedance mismatch between document centric HTML and what an application needs by creating new HTML constructs.
FREE Installations of Angular 6 Hosting
Sign up for our Angular 6 UK Hosting with no risk to try our excellent service start from £2.99/month!
ASPHostDirectory.com offers cheap
Angular 6 Hosting
to all our new and existing UK customers. You can try our services before buy it. Get
FREE 7 days Trial Hosting
with us. There's no obligation to buy — you can upgrade to a more robust account or cancel at any time. No risk anymore, why wait longer?
Reasons to trust your Angular 6 website to us
Easy Site Administration

With our powerful control panel, you can always administer most of your site features easily without even needing to contact for our Support Team. Additionally, you can also install more than 100 FREE applications directly via our Control Panel in 1 minute!