Entity Framework 6 UK Hosting with ASPHostDirectory.com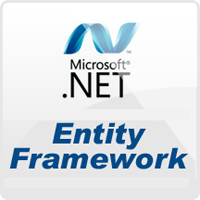 The Entity Framework is a set of technologies in ADO.NET that support the development of data-oriented software applications. Architects and developers of data-oriented applications have struggled with the need to achieve two very different objectives. They must model the entities, relationships, and logic of the business problems they are solving, and they must also work with the data engines used to store and retrieve the data. The data may span multiple storage systems, each with its own protocols; even applications that work with a single storage system must balance the requirements of the storage system against the requirements of writing efficient and maintainable application code.
FREE Installations of Entity Framework 6 Hosting
Sign up for our UK Entity Framework 6 Hosting with no risk to try our excellent service start from £2.99/month!
ASPHostDirectory.com offers cheap
Entity Framework 6 Hosting
to all our new and existing UK customers. You can try our services before buy it. Get
FREE 7 days Trial Hosting
with us. There's no obligation to buy — you can upgrade to a more robust account or cancel at any time. No risk anymore, why wait longer?
Reasons to trust your Entity Framework 6 Web Hosting to us
Easy Site Administration

With our powerful control panel, you can always administer most of your site features easily without even needing to contact for our Support Team. Additionally, you can also install more than 100 FREE applications directly via our Control Panel in 1 minute!