SQL Reporting Service (SSRS) 2008 UK Hosting with ASPHostDirectory.com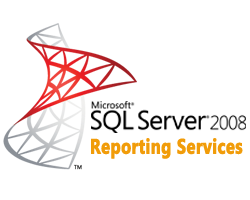 SQL Server 2008 Reporting Services (SSRS) is a powerful solution that enables the authoring, management, and delivery of both paper-oriented reports and interactive Web-based reports. With SQL Reporting Services, organizations can create reports to be published to the Report Server using Microsoft or third-party design tools that use Report Definition Language (RDL), an XML-based industry standard. Report definitions and resources are published and managed as Web services and users can view reports in Web-based formats or via email. Included with SQL Server 2008 is a group of interrelated applications, collectively known as SQL Server Reporting Service (SSRS). SSRS includes all the development and management pieces necessary to publish end user reports in HTML, PDF, Excel, and CSV formats. Originally released as a SQL 2000 separate add on that could be downloaded from the web, all the Reporting Server pieces are now bundled in SQL 2008.
FREE Installations of Reporting Service (SSRS) 2008 Web Hosting
Sign up for our Reporting Service (SSRS) 2008 Web Hosting with no risk to try our excellent service start from £2.99/month!
ASPHostDirectory.com offers cheap
Reporting Service (SSRS) 2008 Web Hosting
to all our new and existing UK customers. You can try our services before buy it. Get
FREE 7 days Trial Hosting
with us. There's no obligation to buy — you can upgrade to a more robust account or cancel at any time. No risk anymore, why wait longer?
TOP Reason to trust us to Host Your SSRS 2008 Site
Easy Site Administration

With our powerful control panel, you can always administer most of your site features easily without even needing to contact for our Support Team. Additionally, you can also install more than 100 FREE applications directly via our Control Panel in 1 minute!