Let's Encrypt UK Hosting with ASPHostDirectory.com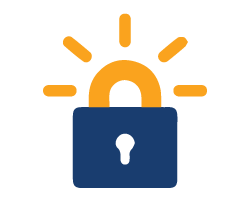 Let's Encrypt is a free, automated, and open certificate authority (CA), run for the public's benefit. It is a service provided by the Internet Security Research Group (ISRG).
The key principles behind Let's Encrypt are: Free: Anyone who owns a domain name can use Let's Encrypt to obtain a trusted certificate at zero cost. Automatic: Software running on a web server can interact with Let's Encrypt to painlessly obtain a certificate, securely configure it for use, and automatically take care of renewal. Secure: Let's Encrypt will serve as a platform for advancing TLS security best practices, both on the CA side and by helping site operators properly secure their servers. Transparent: All certificates issued or revoked will be publicly recorded and available for anyone to inspect. Open: The automatic issuance and renewal protocol will be published as an open standard that others can adopt. Cooperative: Much like the underlying Internet protocols themselves, Let's Encrypt is a joint effort to benefit the community, beyond the control of any one organization.
FREE Installations of Let's Encrypt Hosting
Sign up for our UK Let's Encrypt Hosting with no risk to try our excellent service start from £2.99/month!
ASPHostDirectory.com offers cheap
Let's Encrypt Hosting
to all our new and existing UK customers. You can try our services before buy it. Get
FREE 7 days Trial Hosting
with us. There's no obligation to buy — you can upgrade to a more robust account or cancel at any time. No risk anymore, why wait longer?
Reasons to trust your Let's Encrypt Web Hosting to us
Easy Site Administration

With our powerful control panel, you can always administer most of your site features easily without even needing to contact for our Support Team. Additionally, you can also install more than 100 FREE applications directly via our Control Panel in 1 minute!