phpBB 3.2.8 UK Hosting with ASPHostDirectory.com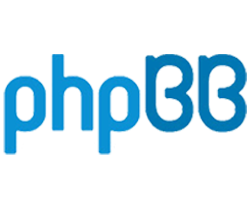 phpBB, an acronym for PHP Bulletin Board, is a widely known Internet forum package written in the PHP scripting language. It is free open-source software available under the GNU General Public License. Now setting up of a phpBB forum from your cPanel is just a matter of a few clicks, and you will have your forum operational. Forums help in great way for users to interact with each other on your website. phpBB stands as the best forum package option available in the market today. Equipped with various distinguished features, it enables users to send private messages, search functions, multiple forums and much more.
phpBB is an abbreviation on PHP bulletin Board, Available under the GNU General Public License, phpBB is free software. Forum software packages are also widely obtainable on the Internet and are written in a variety of computer programming languages, such as PHP, Perl, Java and ASP. The conformation and records of posts can be stacked away in text files or in a database.
FREE Installations of phpBB 3.2.8 Web Hosting
Sign up for our phpBB 3.2.8 Web Hosting with no risk to try our excellent service start from £2.99/month!
ASPHostDirectory.com offers cheap
phpBB 3.2.8 Web Hosting
to all our new and existing UK customers. You can try our services before buy it. Get
FREE 7 days Trial Hosting
with us. There's no obligation to buy — you can upgrade to a more robust account or cancel at any time. No risk anymore, why wait longer?
Reasons to trust your phpBB 3.2.8 website to us
Easy Site Administration

With our powerful control panel, you can always administer most of your site features easily without even needing to contact for our Support Team. Additionally, you can also install more than 100 FREE applications directly via our Control Panel in 1 minute!