XOOPS UK Hosting with ASPHostDirectory.com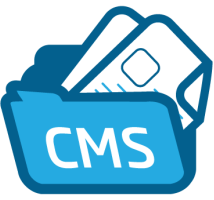 XOOPS is a web application platform written in PHP for the MySQL database. Its object orientation makes it an ideal tool for developing small or large community websites, intra company and corporate portals, weblogs and much more. XOOPS is an acronym of eXtensible Object Oriented Portal System. Though started as a portal system, XOOPS is in fact striving steadily on the track of Content Management System. It can serve as a web framework for use by small, medium and large sites.
A lite XOOPS can be used as a personal weblog or journal. For this purpose, you can do a standard install, and use its News module only. For a medium site, you can use modules like News, Forum, Download, Web Links etc to form a community to interact with your members and visitors. For a large site as an enterprise one, you can develop your own modules such as eShop, and use XOOP's uniform user management system to seamlessly integrate your modules with the whole system.
FREE Installations of XOOPS Hosting
Sign up for our UK XOOPS Hosting with no risk to try our excellent service start from £2.99/month!
ASPHostDirectory.com offers cheap
XOOPS Hosting
to all our new and existing UK customers. You can try our services before buy it. Get
FREE 7 days Trial Hosting
with us. There's no obligation to buy — you can upgrade to a more robust account or cancel at any time. No risk anymore, why wait longer?
Reasons to trust your XOOPS Web Hosting to us
Easy Site Administration

With our powerful control panel, you can always administer most of your site features easily without even needing to contact for our Support Team. Additionally, you can also install more than 100 FREE applications directly via our Control Panel in 1 minute!