dotCMS UK Hosting with ASPHostDirectory.com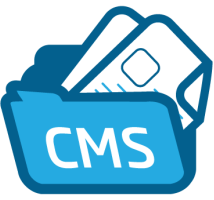 dotCMS is the perfect platform for building your multichannel mobile strategy. Easily share and reuse content across devices, channels and platforms. Go responsive, native or hybrid. You choose. Targeted Content, Rules, Personas, Personalization, Actions and Workflows all add up to creating dynamic user experiences that get business results. dotCMS is your digital experience platform. Use dotCMS at the center of content delivery. Consume and deliver content of all types to and from any 3rd party system; web, mobile, CRM, even IoT. RESTful APIs fully support Content as a Service.
Create dozens, hundreds, or even thousands of websites, apps, multi-channel user experiences in a single system. Tackle the challenges of multisite WebOps with speed and efficiency. Power public facing websites, intranet and extranet sites with the same software. Eliminate retraining, reduce complexity, optimize DevOps for maximum value and return on your tech investment. Set up authoring and publishing environments across geographic regions for a global distributed publishing network. Multi-language, independent workflows, localized content and control.
FREE Installations of dotCMS Hosting
Sign up for our UK dotCMS Hosting with no risk to try our excellent service start from £2.99/month!
ASPHostDirectory.com offers cheap
dotCMS Hosting
to all our new and existing UK customers. You can try our services before buy it. Get
FREE 7 days Trial Hosting
with us. There's no obligation to buy — you can upgrade to a more robust account or cancel at any time. No risk anymore, why wait longer?
Reasons to trust your dotCMS Web Hosting to us
Easy Site Administration

With our powerful control panel, you can always administer most of your site features easily without even needing to contact for our Support Team. Additionally, you can also install more than 100 FREE applications directly via our Control Panel in 1 minute!