ownCloud UK Hosting with ASPHostDirectory.com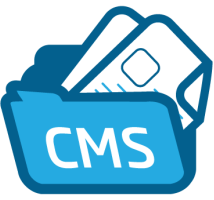 ownCloud is developed in a transparent and inviting way by the open source community. ownCloud keeps your files secure and private - you decide where you host your data. ownCloud is extensible with new functionality to provide all you need to live your digital life. ownCloud gives you freedom and control over your own data. A personal cloud which runs on your own server.
ownCloud allows you to access your data wherever you are, when you need it. OwnCloud provides a free, open source file sharing and application server and platform with desktop and smartphone applications, allowing you to create a personal or corporate cloud under your own control. If you're a Dropbox user, then you're familiar with the advantages of a remote cloud which keeps files on all of your desktops and devices in sync and allows you to share them with other people.
FREE Installations of ownCloud Hosting
Sign up for our UK ownCloud Hosting with no risk to try our excellent service start from £2.99/month!
ASPHostDirectory.com offers cheap
ownCloud Hosting
to all our new and existing UK customers. You can try our services before buy it. Get
FREE 7 days Trial Hosting
with us. There's no obligation to buy — you can upgrade to a more robust account or cancel at any time. No risk anymore, why wait longer?
Reasons to trust your ownCloud Web Hosting to us
Easy Site Administration

With our powerful control panel, you can always administer most of your site features easily without even needing to contact for our Support Team. Additionally, you can also install more than 100 FREE applications directly via our Control Panel in 1 minute!